Careers
At Collier Home Care, we are always recruiting for amazing and talented caregivers. We look for individuals who are educated, have their required credentials mandated by the Agency for Healthcare Administration (AHCA), are experienced and able to communicate in English plus are caring, dependable, compassionate, hard-working, kind, presentable, proactive, patient, engaging, dedicated, and well-mannered.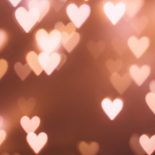 Grow Your Rewarding Career In Home Care Services In Naples, FL!
Home health care careers can be very rewarding, and there are different positions to choose from including companion care, personal care, private in-home care, skilled nursing care, and more. We really are looking for the very best of the best for our clients. If this sounds like you or you aspire to these values, please apply!
To apply with our company, please click on the link below, which will take you to our online application portal.